Why Use Daily Contact Lenses | Benefits of Contacts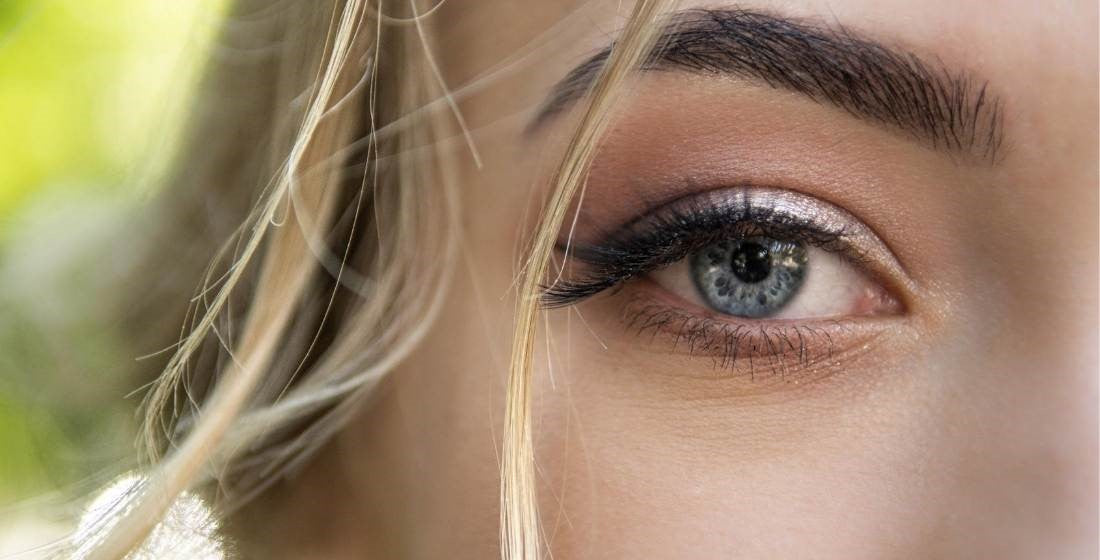 5 Benefits of Daily Contact Lenses
A daily lens can be referred to as a single use lens. Daily contact lenses are only worn for one day and discarded as soon as you remove them. This allows you to sustain your eye care at a high level. Dailies are considered typically very thin in comparison to monthly and have a higher content of water. As natural deposits from your eye build up on their surface, they can not be reused. A daily lens is a great choice for a lot of people but especially for those with allergies, dry eyes or for that person who occasionally just wants to wear it when they play sports or on the weekend.
It is estimated that 125 million people all around the world wear contact lenses with up to 45 million users of contacts in the US alone. Taking care of your eyesight can sometimes feel like a losing battle, especially if you feel like you just can't find a lens that works for you. We're going to discuss some problems you may be facing with your current monthly or bi-weekly lens and talk through why your eye care routine could benefit more from making the switch to daily lenses.
Issues you might be facing with your current lens:
Red, itchy eyes
Regular cleaning, storage & expenses of contact solution
Over wear
Rips in lenses
Sensitive eyes
Blurry vision
Discomfort while wearing contacts
Pain in or around your eyes
Wearing monthly or bi-weekly lenses is seen as a burden for most but some forget that it's not their only option. It's not a good feeling when your vision is giving you a hard time or making you feel uncomfortable in any way, but it's also not the end of the world. Although some of the issues listed above might sound scary, most can be fixed by a quick visit to your doctor or by simply speaking to one of our experts!
So whether you're here just to do some research and compare your options or you're here because you've found yourself experiencing one or more of the above issues, it may be time to take up a new solution and look in to switching to the daily lens.
Here are 5 ways the daily lens could benefit you and help you achieve 20/20 vision
Risk of Infection – Comfortable Eye Care at Its Best
Eye care is so important when it comes to contacts and dailies make it easier than ever to keep your risk of infection at an all-time low. Benefits of contacts when used daily are much less than monthlies. Believe it or not some contact wearers aren't so diligent about cleaning their Lenses which can cause problems down the line such as Keratitis, Keratitis is an infection of the cornea, the clear domed window in front of the eye. This is the most common type of infection you can get from wearing monthlies and not cleaning them well. With a fresh pair of contact Lenses every day, you don't have to worry about contamination when putting your Lenses in. So, the more often you replace your contacts, the better the chances of good health and comfort for your eyes.

Daily Lenses are Super Convenient
No open invitation to bacteria, no cleaning, no storing and no burden! Simple to put in and take out daily lenses are a super convenient way of achieving great eyesight on the daily. Be sure to develop a daily ritual of inserting your contacts in the morning and removing them at night. This ensures you will never forget to replace them and will prevent any future problems that could occur. If you're someone with occasionally sensitive eyes or are prone to allergies, this could be a great solution.
Benefits of Contacts for Self Esteem  
If you or your child participate in any sports activities, one of the best benefits of contacts is that they could offer a number of advantages over regular glasses. As a parent, you don't want to have to keep worrying about your little one's eye care or have to shed out some cash every time they come home with broken glasses. Even if you to choose to invest in some sports glasses, they can still fog up during a game and affect vision or performance. Daily lenses eliminate these problems and provide benefits such as more accurate and stable vision, as well as an unobstructed view of the playing field for better peripheral vision, this enables your child to react faster to other players and objects. They can also help build self esteem about their appearance and elevate confidence. 
Efficiency and Expense
In general, it doesn't cost that much for proper eye care. Monthly or bi-weekly contacts are less expensive than daily use lenses, but the cost of dailies are decreasing year on year as competition in the market rises to offer the best product for the best price. The safest option is to use daily lenses made from silicone hydrogel. This particular substance allows more oxygen to pass through the lens protecting against dryness in the eyes. While the cost is rather more expensive than other dailies you will definitely save money on other lens care products, like contact solution. When you calculate the cost of daily contact lenses on a daily basis, they're not much more than a cup of coffee. A small price to pay for perfect, healthy vision!
Feeling of Normalcy
Some argue that the benefits of contacts include a better quality of life as they allow you to feel a sense of normality. We don't usually get the feeling of normalcy with glasses on our face. When do you ever get to really enjoy being out and about without feeling the heavy burden of something balancing on your nose? As daily lenses are securely applied on your eyes, you have the freedom to go about your daily tasks and hobbies. Water splashes, fog, or steam won't obscure your vision as well, making them perfect for any weather.
We hope this guide on the benefits of contacts used daily has helped you reach a decision on which eye care path is best for you to take. If you're still unsure make sure to speak to one of our experts for more advice or even just give it a try yourself! The great thing about daily use contacts is that you can try either monthly or daily lenses for a while. Then, switch later on if you want to make a change.
---
---